Lotus tile
Hi gang. I've been insanely busy in the studio and with life in general and regret not making the time to hang out here more. My online socializing is mostly done on Facebook nowadays, look me up over there if you haven't already. I'll keep this going and try and post when I can. Please feel free to contribute your own creations and favorites as well.
Here is a new tile from my upcoming kitchen and bath collection: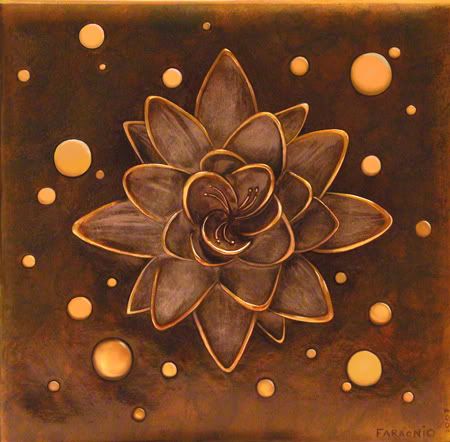 Hand-cast bronze with patina. (4 1/4" x 4 1/4")
Cheers!